We have over 40 years of experience in the caravan industry from caravans and motorhomes to campervans, we cover most parts of the market.
Our products range from curved safety glass to modern double-glazed acrylic windows.

We are Polyplastic's UK after sales and service partner. Polyplastic have been the leading supplier of double-glazed acrylic windows to European caravan and motorhome builders for over 30 years. Polyplastic windows meet thestringent international safety standard ECE Regulation 43 (ECE – Economic Commission for Europe), which is signified by the window having the E mark 43R approval marking you see on all the glass windows in your car. Beware of companies offering to supply a copy window; it which will not be a perfect match and it will not be legal unless it is manufactured to the 43R safety standard and marked with an E, within a circle, followed by 43R and an approval number.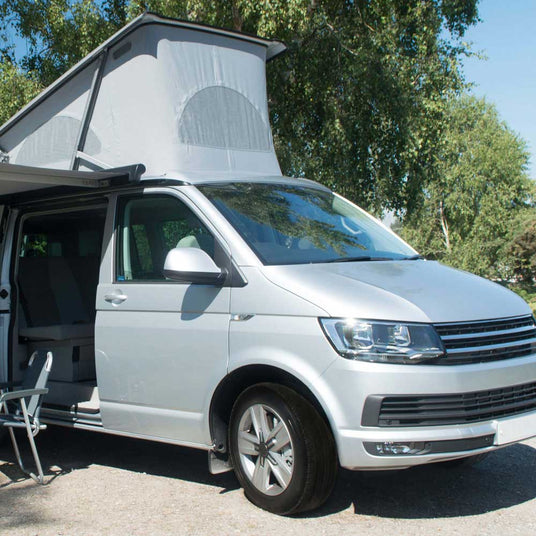 For additional window security we also supply Polylocks, a simple push button locking handle/catch that can even lock the window in the vent position. Polylocks are designed to easily replace Polyplastic's existing handles/catches.

We specialise in supplying our customers with replacement windows with a fast and reliable service.

We offer a prompt, professional and enthusiastic approach to both the trade and the general public; handled by our team that has wide experience in helping clients solve glazing problems. No enquiry is too small and we are renowned for offering the widest range covering the large majority of caravans, motorhomes and campervans.
We pride ourselves in being able to supply parts that others cannot find.
We are based in Droitwich near Kidderminster in Worcestershire and we are easily accessible from both road and rail links.